Timely Utilisation of Opportunities…
In these tough and uncertain times, with no normal business activity possible, many businesses are reexamining their business model and quickly adapting themselves to the changing market conditions. Covid19 has made businesses to think out of box and move out of the comfort zone.
COVID-19 has caused companies reexamine and refocus everything – especially marketing strategy. There are so many new entrance in the disinfectant category now. It's worth noting that not all launches will make sense at this time. They have positioned their launches in a way that works well during this pandemic, it won't make sense for all companies or products. Eg: Vegetable Wash Liquid.
CavinKare has come up with hand sanitisers in ₹1 packs under the umbrella of Chik. They also introduced a disinfectant brand, Bacto-V, for both gadgets and surfaces. Marico has brilliantly launched a product to disinfect Vegetables and fruits through the launch of "Veggie Clean" to capitalize the prevailing fear and the need of increasing kitchen hygiene. Skin care brand "Bajaj Nomarks" has launched Hand sanitizer. Asian Paints has forayed into the sanitizer category with the launch of the Viroprotek range of Hand and Surface Sanitizers. ITC's health hygiene brand Savlon has launched Savlon Surface Disinfectant Spray and hand sanitizer under the brand 'Savlon Hexa'.
By quickly adapting and launching new products, these companies have not just gained new business; but gained investor's confidence in these uncertain times.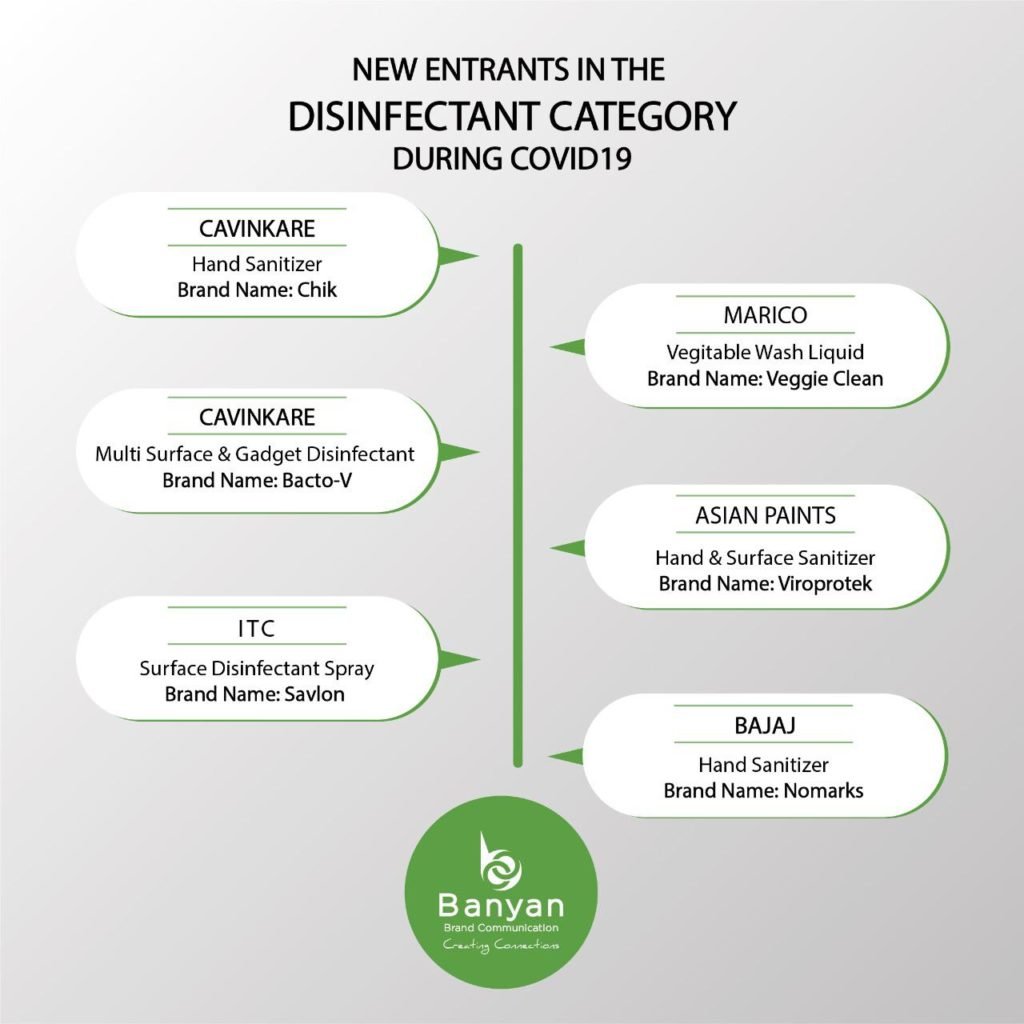 In addition to this, many companies have introduced "Sanitizer dispenser Stand". This invention controls people can sanitize their hands without touching the bottle with their hands and this stops the spread of coronavirus from an infected person to others while using the same sanitizer bottle.